Yes, okay, we lost.
But having never been to Hamiltron, City of the Future, before, I am finding it to be pleasant, warm and the stadium to be entirely awsome in a way that is reminicent of Athletic Park.
The game rocked too. All of it was exciting, but I knew when that fog rolled in that we would come off second best (Christchurch, anyone?) Those 'Canes need to learn to play under pressure, and not drop the ball all the damn time. Perhaps it was because they shaved. We, the public, are glad they shaved, however. I was also very impressed with the refereeing, and just... it was oarsome. The whole thing. Except the losing.
Then there was drinking. And now I am in a state that is not hung over, just merely over.
And now Im going to yell at the Crusaders tonight, because, well... We cant have a final in Saffrica, can we?
Enter... Cricket. The hit-and-giggle World Cup is coming up (I know because Iain O'Brien said so in his blog) And I would like to take a vote on whether it actually really matters. I vote no, because our uniforms are so silly.
Annnnnnd Because it's tangentially related to Twenty20 cricket (he does play it after all) here's Aiden Blizzard.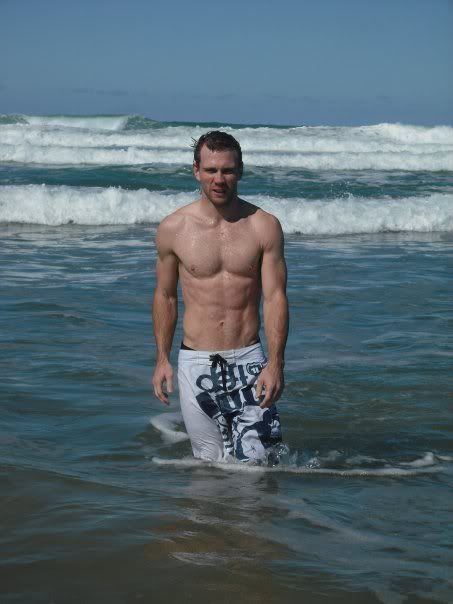 See, if he had been in that calendar, I woulda bought it.